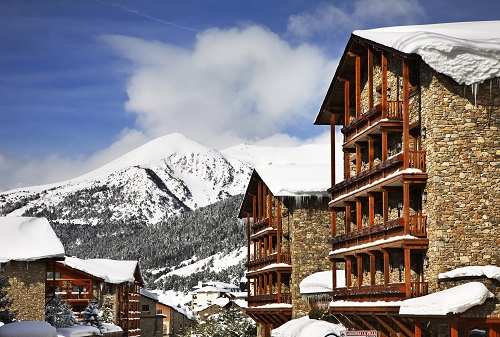 RealTimeRental announced today that they are now a preferred vacation rental software provider ofLuxuryRealEstate.com, the largest online network of elite luxury real estate brokerages.
"We are very proud of our new partnership status with LuxuryRealEstate.com. Who's Who in Luxury Real Estate is very well regarded in the Real Estate industry, and we think that this will be a good fit with RealTimeRental clients, many of whom deal exclusively in luxury vacation rental properties" said Joe Testa, Co-Founder of RealTimeRental.
Members of LuxuryRealEstate.com must consistently list and sell in the top ten percent of their market, and have proven experience with the sales of multi-million dollar properties.
"For the past 15 years RealTimeRental has catered to the software needs of the luxury vacation rental market. LuxuryRealEstate.com is an active leader in the luxury real estate industry and we're thrilled to be a preferred vacation rental software provider" said Sherry Tomasso, Co-Founder of RealTimeRental. "We have always catered to the higher end market and are thrilled to be chosen to continue to do so."
About LuxuryRealEstate.com
LuxuryRealEstate.com, frequently ranked 'Best Website' in consumer and industry surveys, has been recognized for excellence by the WMA Awards and the Webby Awards and has been voted 'Best of the Web' by Forbes magazine multiple times. Since its debut in 1995, LuxuryRealEstate.com has remained the #1 portal for luxury properties on the internet and has several times more $1,000,000+ content of any near-peer.
Known in the industry since 1986 as the Who's Who in Luxury Real Estate network, a global collection of the finest luxury real estate brokers in the world, this group of more than 130,000 professionals with properties in more than 70 countries, collectively sells in excess of $190 billion of real estate annually. Members are selected by Chairman/Publisher John Brian Losh, one of REALTOR Magazine's 25 Most Influential People in Real Estate and broker of fine properties through his Seattle-based brokerage firm, Ewing & Clark, Inc.
The company has also been recognized by the Maggie Awards, received an ADDY Award for excellence in Web Design, ranked in the Inc. 5000 List and named as one of the 100 Fastest Growing Private Companies by the Puget Sound Business Journal.
About RealTimeRental.com
RealTimeRental.com is the premier vacation rental software solution for 200+ rental offices in the United States, Caribbean, Mexico, and Costa Rica. As the first web based vacation rental system on the market in the year 2000, RealTimeRental has consistently provided a comprehensive reservation and accounting system for the past 15 years. As a cloud based application, RealTimeRental vacation rental software clients have the peace of mind that their reservation management system can be accessed 24/7 via the cloud. Additionally, RealTimeRental offers a fully integrated trust accounting package and marketing options for property managers, including a proprietary distribution portal, http://www.rentalretreat.com
RealTimeRental clients consistently provide outstanding testimonials about our level of support, the dynamic nature of our system, and our accurate fully integrated trust accounting package which handled approximately 325,000 reservations in 2015, with a gross revenue of over $700 million dollars generated on behalf of our clients. For more information on RealTimeRental vacation rental software, please visithttp://realtimerental.com or call 888-828-2303.