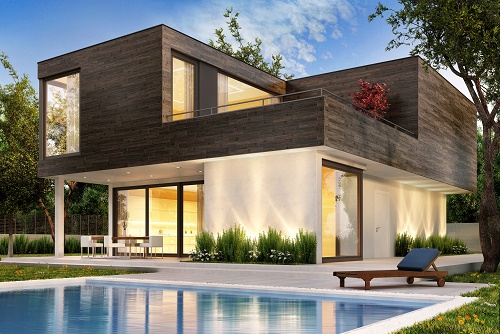 The internet has already reshaped the way the Real Estate industry conducts business. In order to remain competitive in today's Real Estate market, it is imperative that Real Estate professionals take the steps to make their business model mobile friendly.
Keeping the current technological trends in mind, RealTimeRental developed Tap Tags™ as a simple way for real estate professionals to embrace mobile technology.
"With just a simple tap of a phone on the Tap Tag™, your clients will be looking at your message right on their NFC capable smartphone," said Joseph Testa, co-founder RealTimeRental.
Tap tags™ have an adhesive backing, and can be programmed to open a URL to any website, bring up contact information or digital business cards, make phone calls, send emails, and direct people to social media profiles. For offices that use RealTimeRental as their vacation rental software, Tap Tags™ can be programmed to pull property information directly from the software.
Using the same technology that is becoming common in credit cards, Tap Tags™ contain top of the line NFC (near field communication) chips that facilitate the communication between the tag and the smartphone.
"Tap tags™ eliminate the need for real estate agents to print out physical copies of property sheets for interested buyers. Simply place a Tap Tag™ inside of a property, and interested parties can immediately get access to property information and photos right on their Smartphone," said Testa.
In addition to placing Tap Tags™ inside to virtually anywhere, water proof Tap Tags™ are also available to put outside a property or on listing signs.
Along with their ability to display property information, Tap Tags™ have multiple uses that are relevant to today's real estate market.
About RealTimeRental.com
RealTimeRental.com is the premier vacation rental software solution for 200+ rental offices in the United States, Caribbean, Mexico, and Costa Rica. As the first web based vacation rental system on the market in the year 2000, RealTimeRental has consistently provided a comprehensive reservation and accounting system for the past 15 years. As a cloud based application, RealTimeRental vacation rental software clients have the peace of mind that their reservation management system can be accessed 24/7 via the cloud. Additionally, RealTimeRental offers a fully integrated trust accounting package and marketing options for property managers, including a proprietary distribution portal, http://www.rentalretreat.com
RealTimeRental clients consistently provide outstanding testimonials about our level of support, the dynamic nature of our system, and our accurate fully integrated trust accounting package which handled approximately 325,000 reservations in 2015, with a gross revenue of over $700 million dollars generated on behalf of our clients.
Want to start utilizing the latest technology in your marketing? For more information on Tap Tags™ please visit http://www.realtimerental.com or call 888-828-2303.