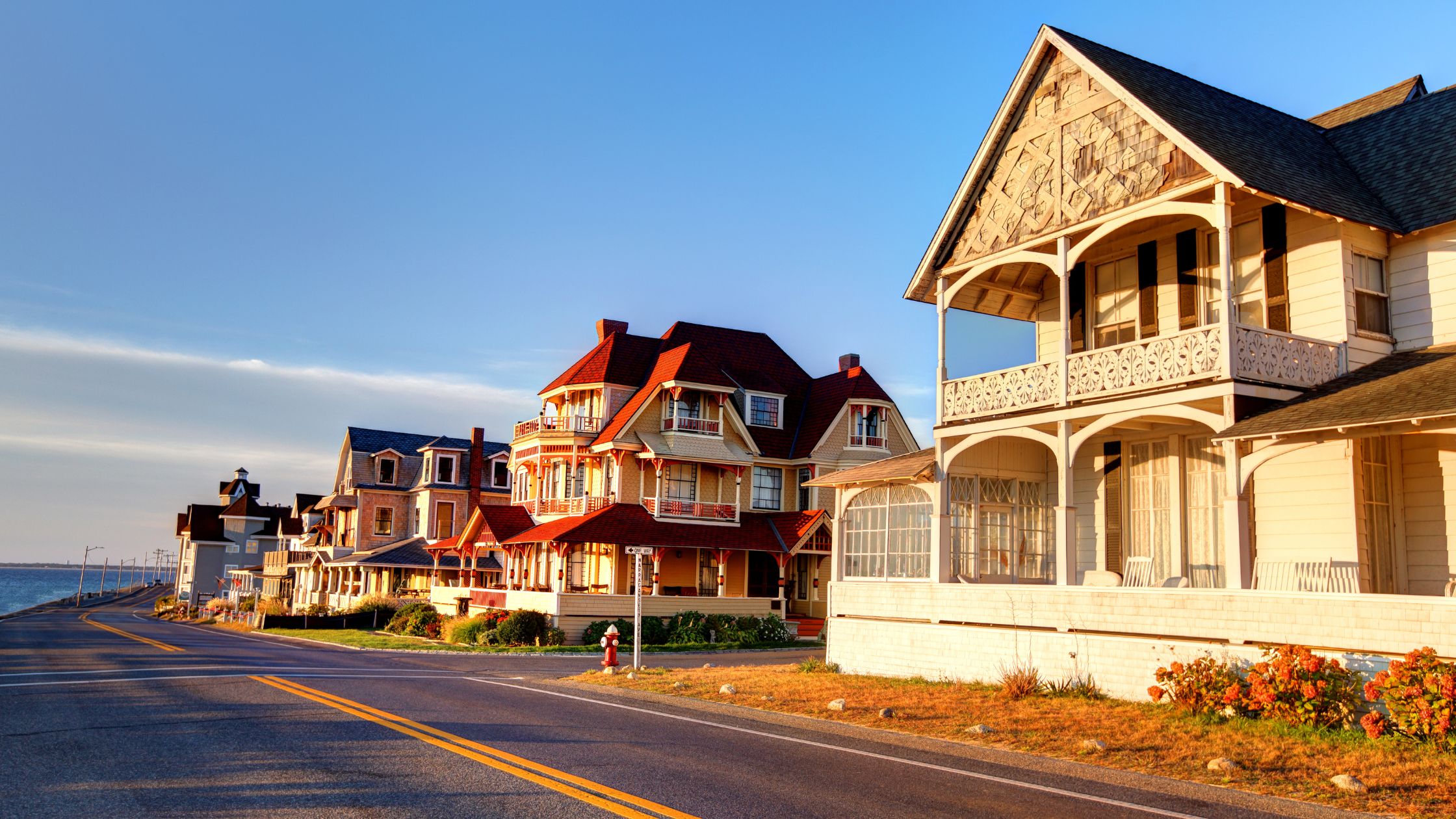 Martha's Vineyard, with its rich history and timeless charm, is home to a treasure trove of historic properties and cottages that provide visitors with a unique opportunity to step back in time and immerse themselves in the island's captivating past. Let us explore the allure of these historic havens and why staying in them offers an unforgettable experience that marries comfort with culture.

The Whaling Era Retreats:
Many historic vacation rentals on Martha's Vineyard date back to the island's whaling era, which thrived in the 18th and 19th centuries. Staying in a meticulously preserved whaling captain's home or a charming cottage from this period allows you to relive the island's seafaring history.
Vineyard Camp Meeting Cottages:

Martha's Vineyard's Oak Bluffs is renowned for its whimsical and colorful Gingerbread Cottages, part of the Martha's Vineyard Camp Meeting Association. These charming, historic structures harken back to the camp meetings of the 19th century and provide a delightful glimpse into the past.

Sea Captain's Residences:
Choose to reside in one of the elegant homes that once belonged to sea captains, adorned with intricate detailing and architectural features that reflect the island's seafaring legacy.

Edgartown's Timeless Elegance:
Edgartown is a haven for historic enthusiasts, featuring homes with pristine white facades and picket fences that evoke a sense of elegance and nostalgia. These vacation rentals exude classic New England charm.

The Martha's Vineyard Agricultural Society Cottages:
For those who seek a taste of rural history, the charming cottages in West Tisbury are part of the Martha's Vineyard Agricultural Society's heritage. These historic properties provide a rustic and authentic experience.

Learn about the Island's History:
Many historic rentals have informative materials and books on the island's history, providing a wonderful opportunity to learn more about the local culture and heritage.
Immerse in Period Decor:

These historic properties are often lovingly furnished with period-appropriate decor, transporting you back in time while still offering modern amenities for your comfort.
Authentic Architecture:

The architecture of these historic vacation rentals captures the essence of Martha's Vineyard's heritage, with features like classic shingled exteriors, gingerbread trim, and cozy fireplaces.

Enjoy Modern Comforts:
While these rentals celebrate the past, they also prioritize your comfort with modern amenities, ensuring that your stay is a blend of history and luxury.

Staying in a historic vacation rental on Martha's Vineyard isn't just about the accommodation; it's about immersing yourself in the island's fascinating history and culture. These properties offer a unique and enchanting experience, allowing you to connect with the past while enjoying the present beauty of the island. As you explore the historic havens of Martha's Vineyard, you'll create lasting memories that celebrate both the past and the present.

As you embark on a journey through time, exploring the captivating history of Martha's Vineyard, RentalRetreat.com is your trusted companion, offering a wide array of historic vacation rentals on this storied island. Our platform serves as your gateway to experiencing the charm and culture of Martha's Vineyard's past, all while enjoying the modern comforts and conveniences that you desire.

https://rentalretreat.com/locations/Martha's-Vineyard