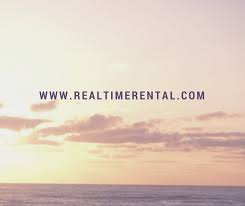 Property management is a year-round endeavor, but the off-season presents unique opportunities for property owners to streamline operations, plan for the future, and ensure their properties are in top condition. One invaluable tool that can help property owners make the most of the off-season is an Owner Portal, powered by Realtimerental. In this blog post, we'll explore the significant value of having an Owner Portal during the off-season and how it can enhance property management.
Efficient Communication: An Owner Portal facilitates efficient communication between property owners and property managers. During the off-season, when activity may be less hectic, this portal serves as a centralized platform for discussing property updates, maintenance plans, and financial matters. It ensures that everyone is on the same page and can communicate without delay.
Track Financial Activity: Off-season months are an ideal time to review financial statements, budgets, and rental income. An Owner Portal provides property owners with real-time access to financial data, including rent payments, calendars showing availability, and the ability to add rates. This transparency helps property owners make informed decisions and plan for the year ahead.
Investment Insights: For property owners who own multiple rental properties, an Owner Portal offers insights into the performance of each property. It allows them to compare metrics, analyze trends, and make data-driven decisions about their investment portfolio. This is particularly valuable when considering property acquisitions or sales.
Peace of Mind: Having an Owner Portal provides peace of mind to property owners during the off-season. They can rest assured that their properties are well-managed, expenses are controlled, and communication with property managers is efficient. This peace of mind allows property owners to focus on other aspects of their investments or enjoy their own downtime.
An Owner Portal, powered by rental management software, is an asset for property owners, especially during the off-season. It enhances communication, financial transparency, property maintenance planning, and expense management. It also provides valuable insights into property performance and offers peace of mind. In an industry where efficient management can significantly impact profitability and property value, an Owner Portal is not just a convenience—it's a strategic advantage for property owners looking to make the most of their off-season. If you are interested in Rental Management Software with access to an owner portal, please reach out to the staff at Realtimerental.com.