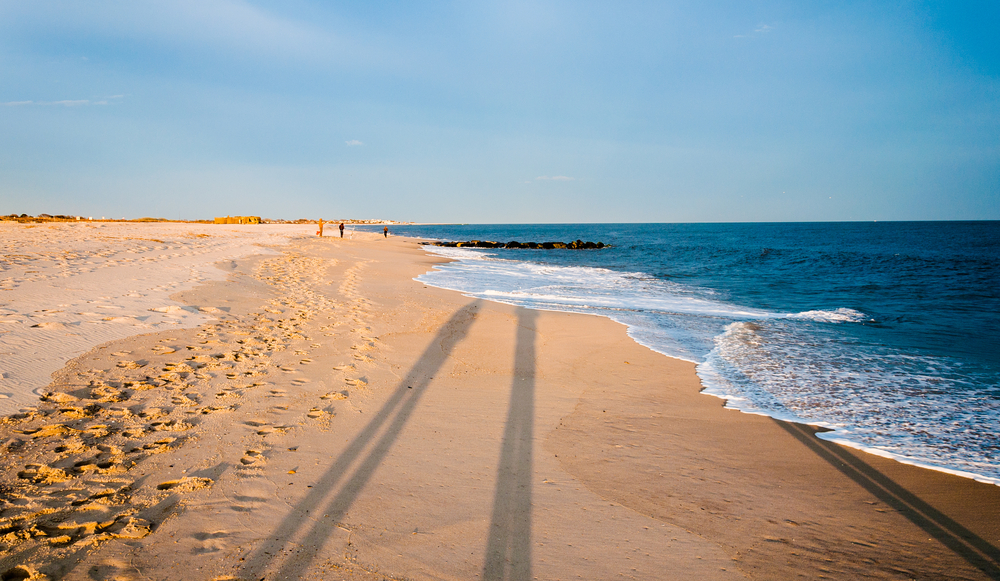 When picturing a beach vacation, images of sun-soaked sands, crashing waves, and vibrant crowds often come to mind. However, there's a hidden gem waiting to be uncovered in the off-season: South Jersey beaches. While the summer rush might be alluring, don't underestimate the unique advantages of exploring these sandy shores during the quieter months. From lower rates and cooler weather to uninterrupted tranquility, South Jersey beaches in the off-season offer a different kind of coastal experience that's just as captivating as their summer counterparts.
Unbeatable Rates: One of the most appealing aspects of visiting South Jersey beaches in the off-season is the incredible cost savings. Accommodation rates that might skyrocket during peak summer months take a welcome dip, allowing travelers to enjoy luxurious beachfront stays at a fraction of the cost. Whether you're a budget-conscious explorer or someone looking to splurge on a getaway, the off-season provides an opportunity to enjoy the same breathtaking views without breaking the bank.
Comfortable Weather: While South Jersey's summers can be scorching, the off-season brings a welcome relief with cooler temperatures. Fall and spring in the region offer ideal weather for leisurely walks along the beach, picnics by the water, and even engaging in water sports without the fear of overheating. Embrace the crisp sea breeze and mild climate that lends itself perfectly to exploration without the worry of getting sunburned or overheated.
Serenity and Accessibility: The off-season reveals South Jersey beaches at their most serene. The lack of crowds means you can truly soak in the natural beauty of the surroundings. The tranquility allows for uninterrupted moments of relaxation, whether you're reading a book, taking a meditative walk, or simply watching the waves roll in. Additionally, fewer tourists mean more accessibility to local attractions and eateries, enabling you to savor authentic experiences without the lines and wait times.
In a world that often rushes towards popular travel seasons, there's immense value in embracing the charms of off-season exploration. South Jersey's beaches offer a hidden haven of tranquility, affordability, and moderate weather that caters to various travel preferences. From romantic getaways to family adventures and solo retreats, the off-season allows you to connect with nature, the ocean, and yourself in ways that the bustling summer months may not permit. So, consider planning your next coastal escape during the off-season and discover a whole new side of South Jersey's captivating beaches.