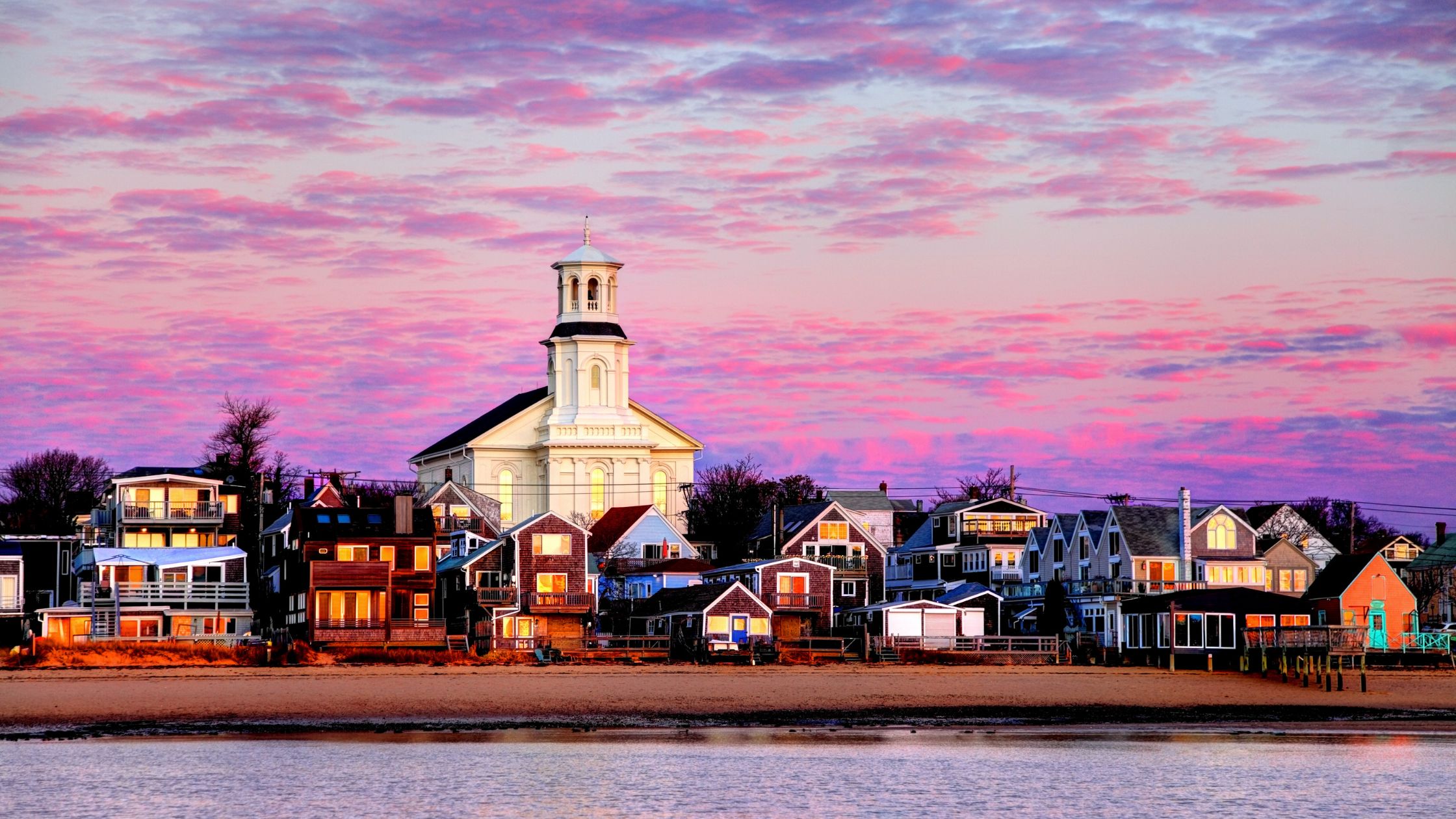 Cape Cod, with its timeless coastal beauty and historic charm, beckons travelers from around the world. For those with discerning tastes seeking an extraordinary vacation experience, Cape Cod offers an array of high-end vacation rentals that promise opulence, breathtaking design, and impeccable service. In this article, we will explore the epitome of luxury living on the Cape, featuring vacation rentals that cater to the most discerning of travelers.
Cape Cod's Coastal Mansions:
These grand estates on Cape Cod exude old-world elegance and provide expansive living spaces with oceanfront views. They are equipped with state-of-the-art amenities, private pools, and direct access to pristine beaches.
 Boutique Inns and Retreats:
For those who appreciate personalized service and attention to detail, Cape Cod offers boutique inns and retreats. These properties often boast stylish decor, gourmet dining, and on-site spas, providing the ultimate in relaxation and pampering.
Modern Waterfront Villas:
Cape Cod's modern waterfront villas provide contemporary design paired with stunning vistas of the sea. Floor-to-ceiling windows, sleek kitchens, and spacious terraces make these rentals the epitome of luxury and comfort.
Private Island Escapes:
Explore private island rentals for the ultimate in seclusion and exclusivity. These escapes offer privacy, water views from every angle, and the freedom to unwind in total tranquility.
Historical Estates with a Modern Twist:
Cape Cod's historic estates have been tastefully updated to meet the demands of the modern traveler. Elegant interiors, well-preserved architecture, and contemporary conveniences create a harmonious blend of old and new.
Private Concierge Services:
Many luxury rentals come with dedicated concierge services, ensuring that your every need and desire is met. From organizing exclusive excursions to arranging private chefs, the concierge will make your stay unforgettable.
Gourmet Kitchens and Wine Cellars:
Luxury rentals often feature top-of-the-line, fully equipped kitchens for the culinary enthusiast. Some even come with wine cellars stocked with the finest vintages.
Infinity Pools and Spas:
Relax by your own infinity pool overlooking the ocean, or unwind in a private spa and wellness retreat. Luxury rentals often provide these amenities for an unforgettable experience.
Unparalleled Waterfront Views:
Wake up to unobstructed views of the ocean from your bedroom, and savor breathtaking sunsets from your private deck or terrace.
 Close Proximity to Exclusive Experiences:
Many luxury rentals are conveniently located near Cape Cod's most prestigious golf courses, fine dining restaurants, and upscale boutiques, making it easy to indulge in the finer things in life.
Cape Cod's luxury vacation rentals offer a refined, immersive experience that harmonizes with the natural beauty of the Cape. It's a world where relaxation, indulgence, and beauty converge to create memories that will last a lifetime. So, embrace the exceptional on your next Cape Cod getaway and book your luxury retreat today, where every moment is designed to cater to your discerning tastes.
Elevate Your Cape Cod Getaway with RentalRetreat.com
When your heart is set on experiencing Cape Cod's unparalleled beauty and luxury, RentalRetreat.com stands as your ultimate gateway to a world of exquisite vacation rentals designed for discerning travelers. Our platform is your key to unlocking the epitome of opulence, with breathtaking designs, luxurious amenities, and personalized service.
https://rentalretreat.com/locations/Cape-Cod