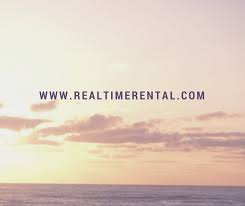 Memorial Day weekend is just around the corner, and if you're planning to spend the holiday in South Jersey, now is the time to start thinking about your rental accommodations. Rental Retreat offers a wide range of vacation rentals in the area, from cozy condos to luxurious beachfront homes, and they're going fast!
Memorial Day weekend is one of the busiest times of the year in South Jersey, with visitors flocking to the area to soak up the sun, enjoy the beach, and take part in local festivities. Whether you're looking for a quiet retreat or a lively party scene, there's something for everyone in South Jersey.
Make your Memorial Day weekend unforgettable with Rental Retreat's wide range of vacation rentals, offering everything you need for a perfect getaway in South Jersey. Enjoy the sound of the waves crashing outside your window, relax on the beach, and have fun with family and friends at barbecues and bonfires. Book now to secure your spot before they're all gone and enjoy stress-free booking with Rental Retreat's responsive customer service. If you're considering using a real estate broker, consider choosing one who utilizes Realtimerental.com to easily manage your properties and turn your clients' vacation dreams into reality.